Friday News From GCG
October 19, 2018 @22:53 UTC
Loading RSS data...
Create blog post
Updates
Now that CBT is a lot closer, it's time to look for people that want to contribute to the Wiki. If …

Read more >

Finally, the CBT date was announced today! October 30th! I added a little banner on the home page, …

Read more >

I didn't expect Squishy to make that announcement... at all. So, I'm fixing up more parts of the si…

Read more >
See more >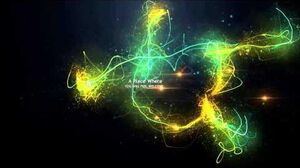 "The answer lies in the emperor himself." Nari pursed her lips. "His ancestry is absolute heresy. They fought over these lands, killing its people and its spirit. His family is divided, his emotions are a void, and "mercy" isn't something that he understands. He isn't fit to be our emperor. He's too emotionally broken for a position like this. Everyone in this world is a victim, and so is he. At the same time, I know from being around him that he'd be too stubborn to back down. I'm against this action, but there's only one solution..."
Soon, this world will change, and I will be at its forefront.
"We'll have to kill him. We can't imprison him. We can't send him somewhere else. As long as he lives, he can pass on his generational curse to those within his family, and to those outside of it."
After this, I might find some type of purpose in my life. A flower without its petals. A tree without its leaves.
Nari raised her brow at me and gave me a doubtful smirk. "Do you honestly believe that you have that power?"
A king without his crown.

---